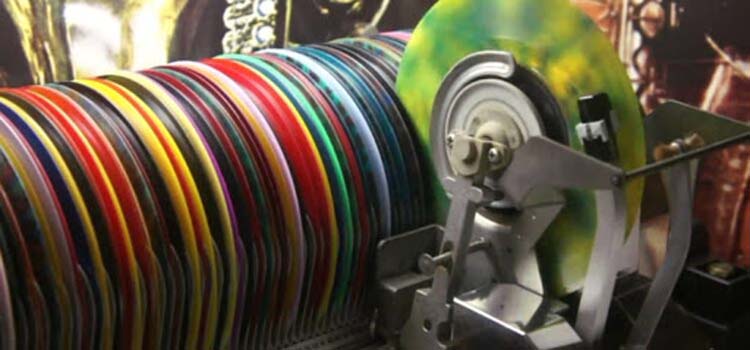 RICKY RAT-  "She Feels Like a Good Thing" b/w "Born in Detroit  (I-94 Recordings) Ricky has teamed up with his Rat Pack members Laura Mendoza (bass) and Joe Leone (drums) for 2 new studio tracks.  The "A" side is a brand new original and the "B" side is a cover of the classic "Born in Detroit" (The Rockets). The amazing Jimmie Bones guests on piano on this barnstormer.   A good time slice of Rock and Roll sees Ricky do what he does best just cruising down this Rock and Roll freeway kicking up the dust with some punk rock n roll with a catchy chorus and gang vocals that sound like one of those memorable nights out.
The B side is worth the money for this 45 alone.  Ripping it up with some cool as fuck piano licks to give the feel good kick this bit o boogie woogie needs.  Class!
Preorders are available at I-94Recordings.com (they will ship out August 20th).
Delusions Of Grandeur –  EP (Savage Magic Records) is the result of a bunch of mates from two different countries, recording songs remotely, to help kill the boredom of Lockdown 1.0.
It is not a band, there will be no gigs. It is a one off, 4 track 7" of songs that would have otherwise been left to rot on Austin's hard drive if Mel hadn't suggested that they should try recording them and see what happened.
Blah blah Hip Priests, blah blah Bitch Queens. It doesn't sound particularly like either but it's fast, bangin' and has loads of guitar solos!  That's a pretty succinct press release and right on the money to be fair.  Obviously, Mel's vocals would point to the Bitch Queens comparison but the solos are pure hear n aid bliss wig out for guitarists especially on 'Drinking My Life Away'.  One for the collectors of these bands involved but that would be doing these tunes a disservice because they are proper bangers and that's why you should buy this record. Respect the Rock!  
PRE-ORDERS shipping from USA! <—click here
PRE-ORDERS shipping from UK! <—click here
Chuck Norris Experiment – 'This Will Leave A Mark' (Transubstans Records / Ghost Highway Recordings)  is taken from the upcoming album with the same name, which will be released on September 17.   The single is released on all streaming services and download platforms! Spotify / YouTube
A clean sharp stab of high octane Action Rock from Sweden's finest most uncompromising rockers giving fans and newcomers a nice little taster of what's to come from Chuck and the gang.
Confused – 'I Want A Beer' (Confused Records)  Get the WD 40 ready for those double bass pedals and heads down wait for the starting gun and Go!  Hardcore as fuck Confused go for it.   M.O.D., Agnostic Front, D.R.I.paved the way for this to come crashing the party.  Brutal. RIOT PRE-SAVE URL:  www.tinyurl.com/getriot
Website / Facebook
Brian McCarty & the Jen-U-Wine Faux Diamond Band "Hamtramck Jukebox" b/w "A Place in the Sun" (I-94 Recordings) Brand new single from Brian McCarty.  The "A' side pays tribute to Lili Karwowksi and her bar Lili's 21 which was the hangout/hometown bar for the gang back in the day.
He was the vocalist and founding member of Detroit's glam punk Trash Brats (1987-2002) and has been consistently putting out solo releases for the last 20+ years. A wonderfully sunny rocker with a tip of the hat to Detroit rockers whilst the flip side is a bright and breezy tip of the hat to Stevie Wonder with a rocking version of the song "A Place in the Sun".   A blast from start to finish and a real ray of sunshine and hope in difficult times.  check it out! Here
FRVITS 'Stupid Era' (Slovenly Recordings)  A banging six tracks spread over a 7″ EP is VFM if ever I saw it.  This debut EP from Montreal's first and only Dot Matrix Rock'n'Roll Band FRVITS. It's thunderous hardcore space punk (or so they say).  It is ferocious to be fair, Fronted by Shit Vicious on a radioactive vox, and featuring Wind of Change (associate of PRIORS & DUCHESS SAYS), Krispy Karl, Alexander Ortiz, and Blag Dahlia/Jesus (DWARVES) with a vocal appearance on the penultimate track "Abortion Hoops." This one is tough, fun, and as abstract as a frvit salad served in a urinal. Head fucked!
Buy Here
Kris Rodgers and the Dirty Gems – Take Me To The Pilot'  (Wicked Cool Records) Kris Rodgers & The Dirty Gems' upcoming album, Still Dirty, which was released in July on Wicked Cool Records.
THE Q-TIPS – 'There Are Those Who Drill Violently!' EP (Slovenly Records) Prepare your ears and numb your minds, puny humans. The Kids of the Drill Hole, known officially as Munich's THE Q-TIPS, are here to scrub your auditory canals, getting rid of the grime and re-contaminating 'em with their 2nd EP "There Are Those Who Drill Violently." For their Slovenly debut, sequencer Ms. Juliette and programmer Mr. Brotzeit kick four cuts of crunchy and negative synth-punk screamers hysterically down your hear-holes. The sincerity of tracks llike "Full of Hate" and "Shut Your Face" is as real as you are stupid, but the humor never gets lost in translation.
Buy Here
Indonesian Junk – 'She Stands There' (Rum Bar Records) 
Inspired choice of cover for a single. Didn't see this one coming as the kings of sloppy loud dead boys glam-punk crowd Indonesian Junk do justice to the mighty Degeneration legacy by knocking out a blisteringly good take on this banger.
If you have to ask who Dgen were then their work here is done. Killer band does killer cover who'd have thunk it? Hooray to the Junkos you've done good here and we tip our hat to you guys tipping the hat to those guys.  Good times!
Ryan Hamilton – 'Permanent Holiday' (Wicked Cool Records) 
'Permanent Holiday' is the 8th track from Ryan's 1221 project, where every 12th of the month, a new track is released, culminating in a full-length album at the end of the year.  This one is like a huge ray of sunshine the feel-good hit of the summer. A song about escapism and this never-ending pandemic or a hopeful future where the new normal rocks.  This might just be the tonic for that time.
KOMBI KILLERS – 'ScuMo'  (Riot Records) oi oi heads down and lace up those docs. Brisbane's old-school punk rockers KOMBI KILLERS have released their new single 'ScuMo' through Riot Records, and it is available on all digital platforms! blink and it's done. no compromise and boot boy punk.  Not for the faint-hearted.