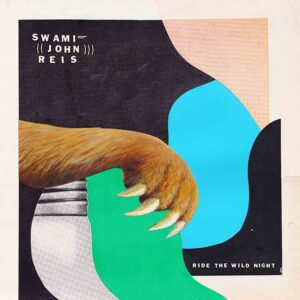 It was only the other day that I was listening to Rocket From The Crypt in the car. Shortly after, who should recommend the new solo album by Speedo/John Reis but our very own Mr Hayward. After listening on Spotify, I duly ordered the vinyl (no CD yet). It's a no-brainer to any RFTC fans that this is a worthy purchase. From the first song, I was hooked. There's a Liamesque delivery to the title track, but Mr Gallagher can't hold a candle to these tunes. And, believe me, this album is packed with tunes.
'I Ain't Your Pawn' struts like Jim Jones with guitar and piano hammering out the riff. It would be a shame if Reis didn't play some gigs to support this release. 'Do You Still Wanna Make Out?', with its "shoo-wop" backing vocals and insistent rhythm would give Giuda a run for their money.
'When I Kicked Him In The Face' starts with a picked riff reminiscent of Elliott Smith, before launching into more familiar territory. 'Days Of Auld Lang Syne' ends side one with a breezy piano led tune with a reflective lyric.
'I Hate My Neighbours In The Yellow House' starts with a synth before the guitars kick in. While there's a variety of songs here, it always sounds reassuringly like John Reis. 'Vape In The Dark Alone' is more akin to 'Group Sounds' with its sinister melody.
'Rip From The Bone' is killer, it makes you want to pick up the guitar and play along, head nodding. Simple and devastatingly effective. "We don't see eye to eye, said the spider to the fly". 'We Broke The News' is equally addictive, and 'Keeper Of The Plains' is a classy note to end on. As you'd expect. And it's on transparent, mouthwash green vinyl. What are you waiting for?
Buy Here
Author: Martin Chamarette